Over the past few years, I've been slowly switching out the factory line items in my home for fabulous vintage finds with lots of character. I've heard so many people say they want to start decorating with vintage but they don't know where to start. My tip is to take your time and fill your home with items you really love.
Every time you hit a vintage market or antique mall, find an item that speaks to you. Seriously, you'll hear voices in your head :) When you come home, switch it out with something that your not crazy about. Donate the item, sell it in a yard sale, or give it to a friend. Over time your home will start to evolve into something that's more you. Now don't get me wrong, I love a good find from Target or Pottery Barn, just fewer of them.
If your still not sure where to begin, use this list to start collecting. These are my 10 essential items for the vintage home:
1. Colorful Pyrex
2. Globe or Map
3. Quilt
4. Industrial Storage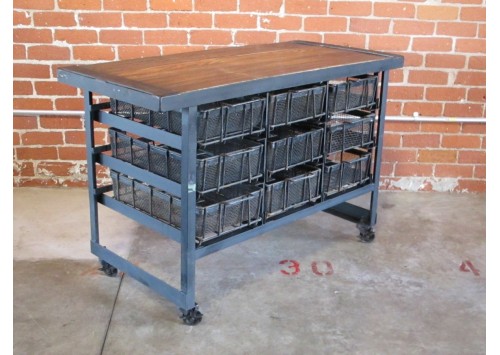 6. Barware
7. Mason Jars
8. Kitch
9. Suitcases
10. Art
It was REALLY hard to keep it to 10 things but I think this is a good starting point for the vintage beginner. The main thing is to find items that you LOVE. If you are a writer, find a vintage typewriter. If you into fashion, a display of vintage hats. If you like to entertain, some great serving pieces. Just make it you!
What are your essential vintage decor items?